THEY ARE FINALLY GETTING MARRIED!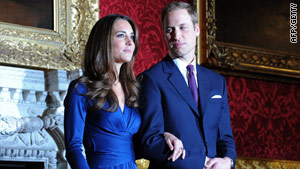 So it was announced this week that prince William will be marring long time girlfriend Kate Middleton.. I think this will definitely is one of the big events to be looking out for specially to see where fashion & fashion trends might be heading.. as we all know the royal wedding of Princess Diana was epic and changed many things including the way gown and bridal gowns were used, designed, and seen.. so I bet you anything right now every gown designer has KATE in their mind and would do anything to dress her..
I can not wait to hear more on what she will be wearing either a known designer or a little shack in london designer..